White sand beaches, turquoise water and coconut palms… OVERRATED. To be original in the insta-game, black sand is the new black.
3 essentials pieces of information before setting off on an expedition:
Black sand is volcanic sand… so head to Basse-Terre
Black sand… it burns! Watch out for your feet, you'll have to sprint between the towel and the sea.
Black sand is so beautiful, but we leave it there. #donotstealthesand

That being said, here is my top 3.
#1 Grande-Anse Beach in Trois-Rivières: the most beautiful
… At least one of the most beautiful beaches in the archipelago: postcard atmosphere with the coast as far as the eye can see and Les Saintes' bay in front. Heavenly.
Fine sand and nice little waves to keep children and board sports enthusiasts busy. Don't forget your surfboard…
Last but not least, there are small huts lined between the palm trees, to rest and picnic with your family.
The little extra? The best planter in Guadeloupe from Cool&Bad is on sale just accross the street.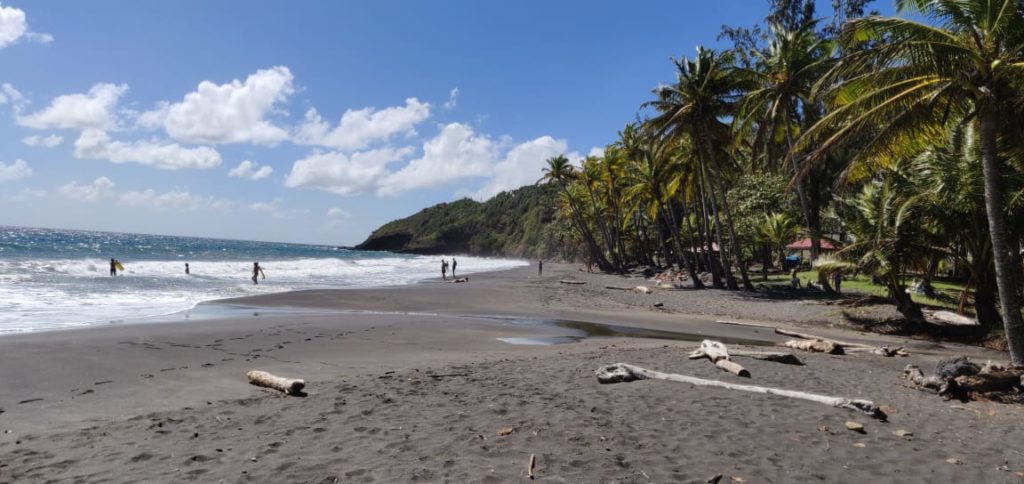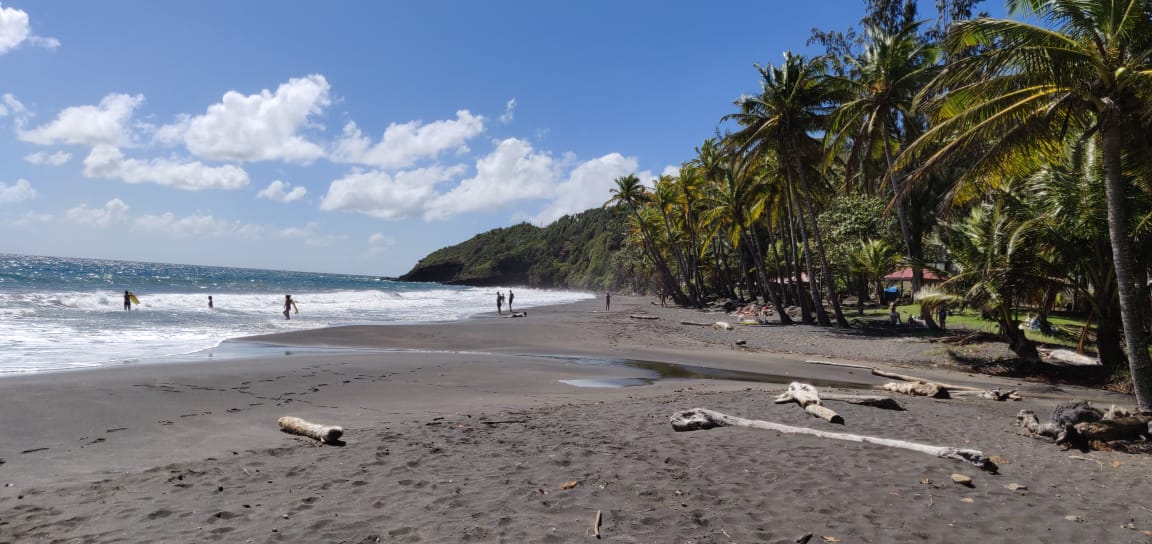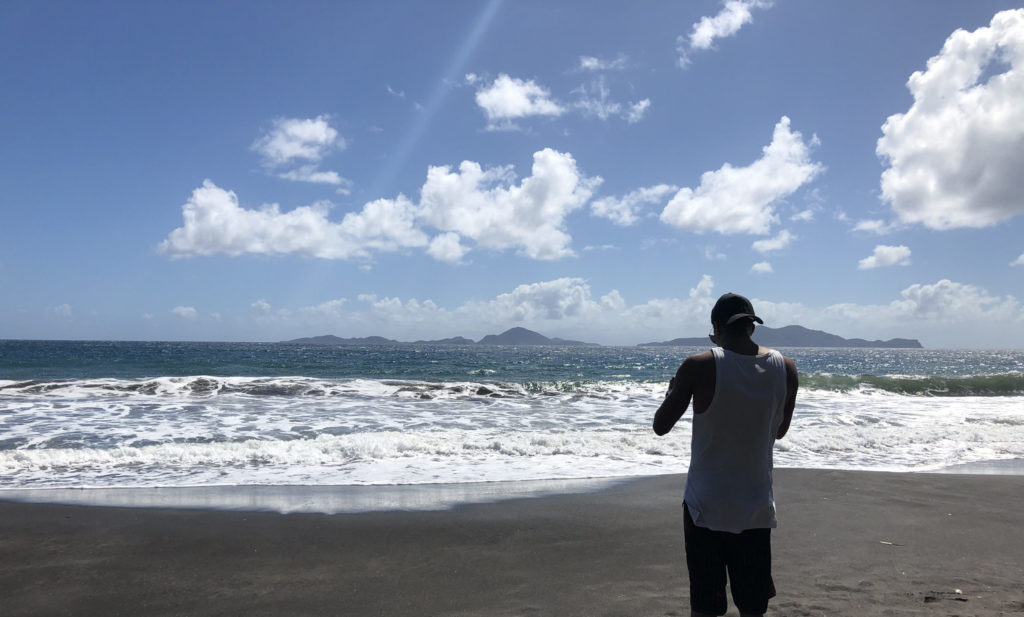 #2 Malendure beach in Bouillante: do not forget your diving mask
We are facing the Caribbean Sea, with a very nice view of the Pigeon islet: important because it is the starting point for the main scuba diving expeditions. On the other side, we are facing the lush vegetation that characterizes Basse-Terre and the National Park.
For the one that just came to chill, a simple mask is enough to admire the seabed and see pretty fish.
Lots of little restaurants on the beach and shops that offer you water activities. This part of the coast is quite frequented by adventurers and fishermen.
Tips: we are facing west, so why not wait for the Sunset?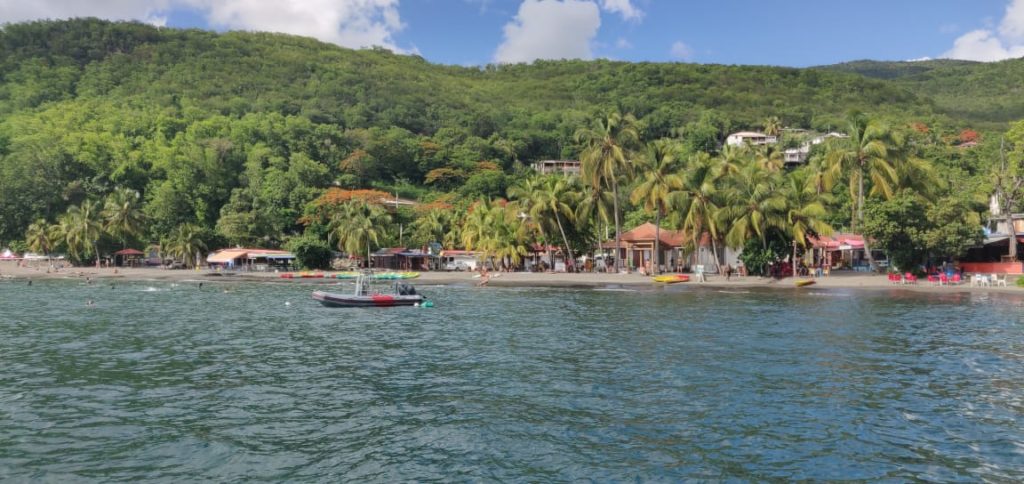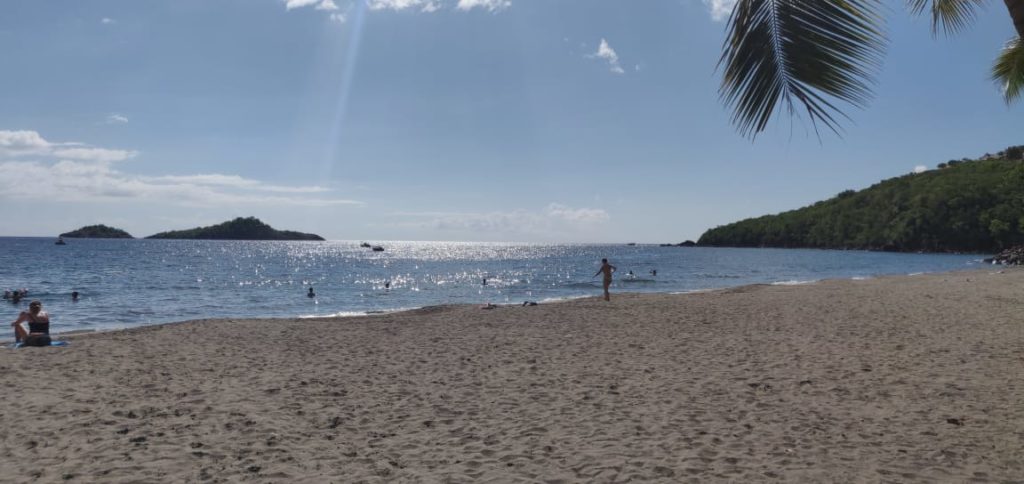 #3 Roseau beach in Capesterre
It's a kind of like the Sainte-Anne beach … Basse-Terre style.
You can walk everywhere (for the children it's great). Some dikes separate the beach into small lagoons. You'll find huts and toilets.
Nice for a Sunday with the family: swimming in the small creeks and lazing on the rocks of the dykes.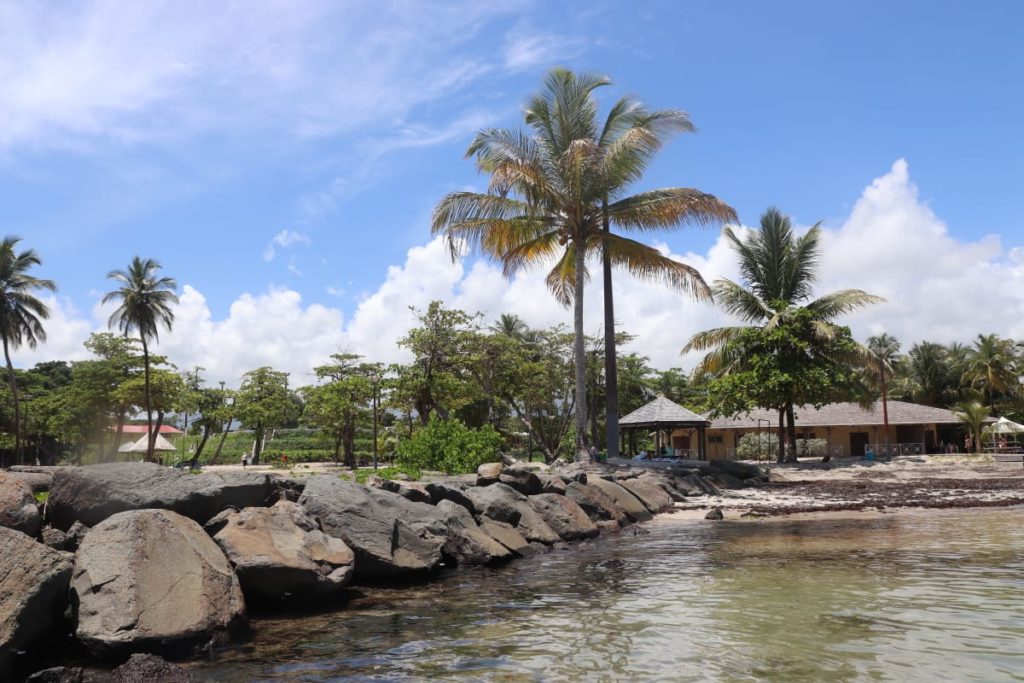 So, do you agree or disagree with this top? Share your black sand paradises with us!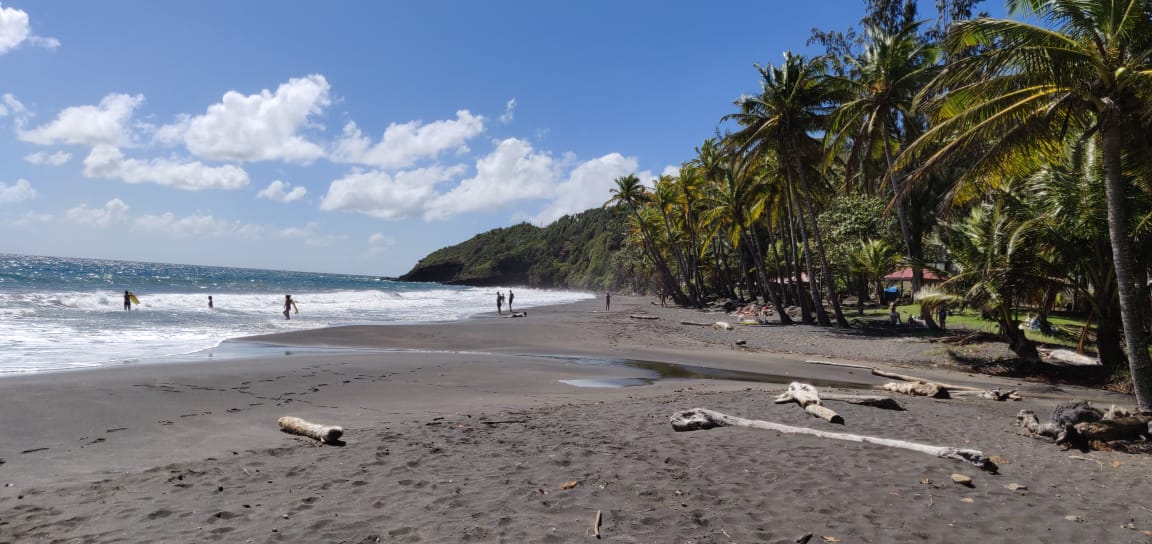 White sand beaches, turquoise water and coconut palms… OVERRATED. To be original in the insta-game, black sand is the new black. 3 essentials pieces of information before setting off on…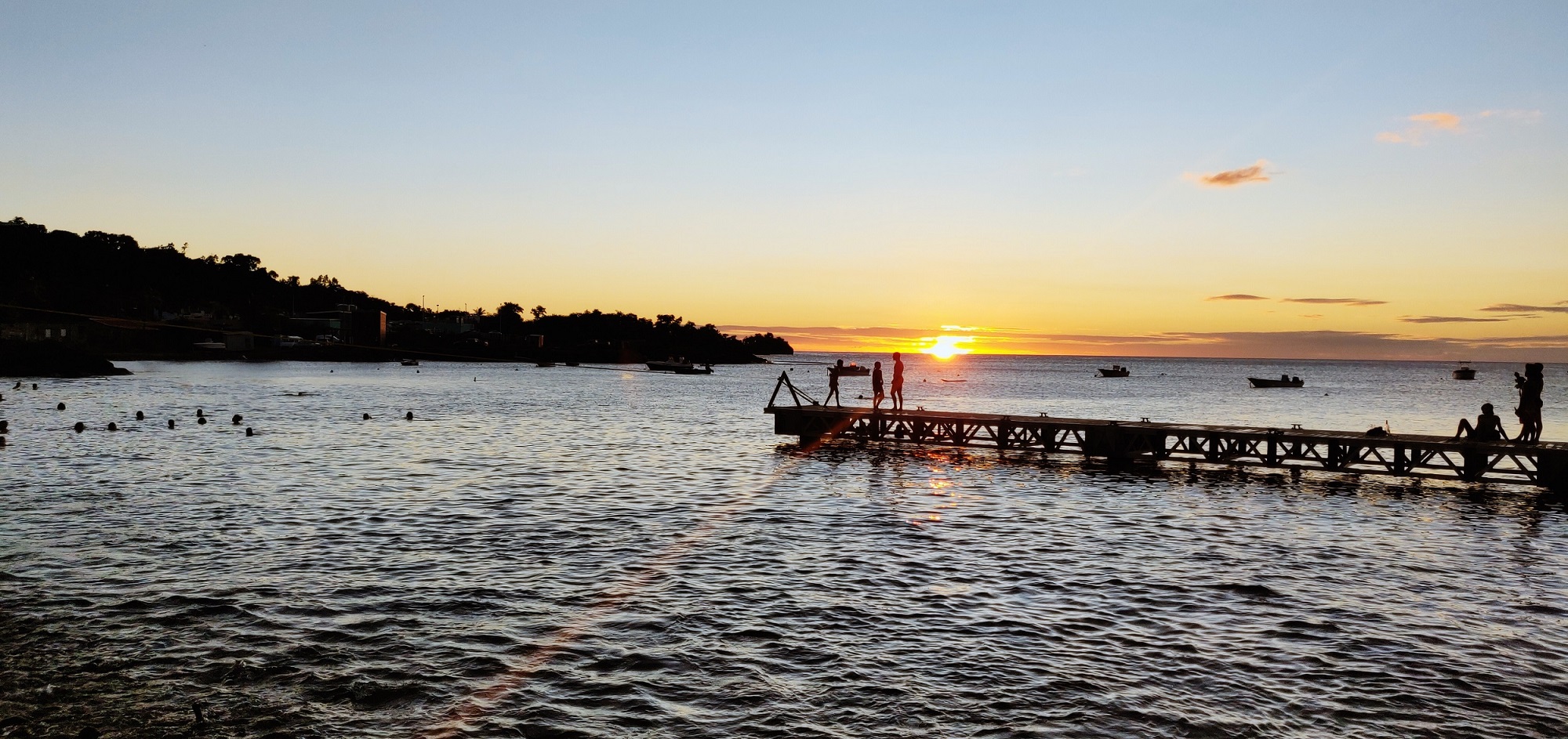 The sunset, the #GoldenHour, and everything… Cheezy, you say? Sure, but is there such a thing as "too much cheese" ?Where can you see the most beautiful sunsets in Guadeloupe?…