The sunset, the #GoldenHour, and everything… Cheezy, you say? Sure, but is there such a thing as "too much cheese" ?
Where can you see the most beautiful sunsets in Guadeloupe? You will find the answer below!
If you remember a some of our article about admiring the most beautiful sunrises, the basic principles are similar :
# 1 : The Sun Sets in the West

# 2 : For an unobstructed view, take some height.
There is clearly plenty of beautiful beaches and the Guadeloupe sky is a real deal. But try these spots anyway, you'll tell us.
#1 Vieux fort's lighthouse
A lighthouse that stands on a steep coast facing the Caribbean Sea. The foam, the swell… Simple and effective : it works.
There can be a few people, it's a sunset that is quite coveted, as you can imagine… But make yourself comfortable in the grass or sitting on an old cannon, and enjoy the orgy of color offered by the sky.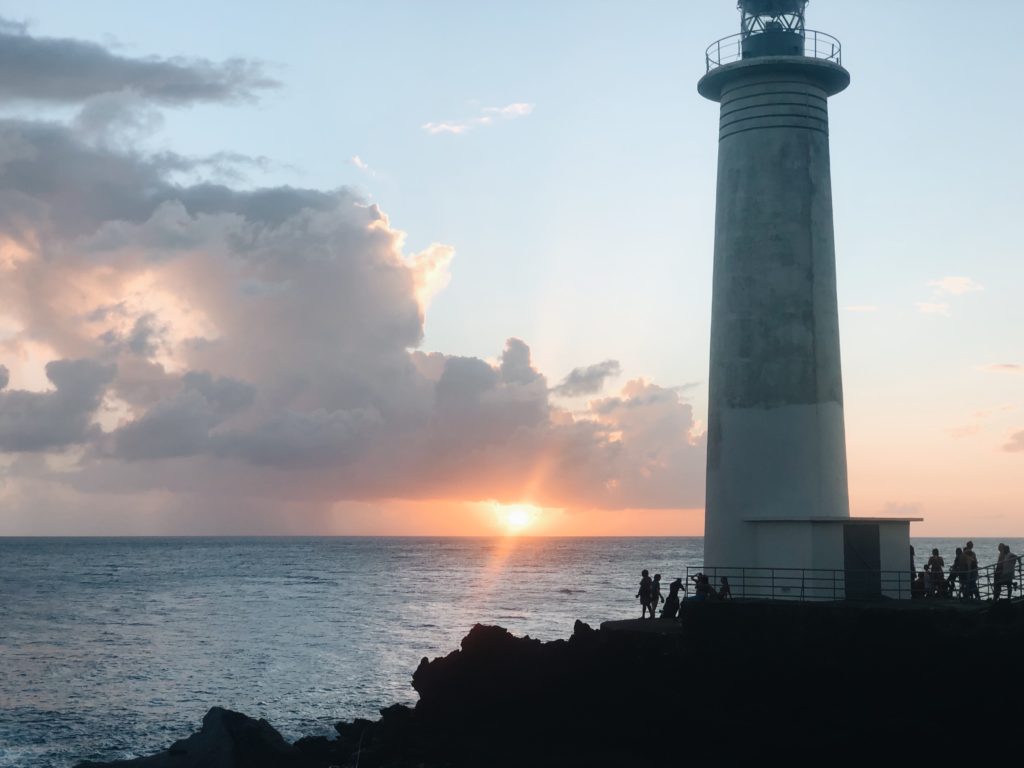 #2 The Gadet viewpoint with a view of the Grande Anse beach in Deshaies
It works with just about every viewpoint on the "Côte sous le vent".
But this one has a particularity : it overlooks one of the most beautiful beaches of the Guadeloupe islands (if you want to discuss this, you can do so in my totally arbitrary top of the most beautiful beaches).
So just as arbitrarily, it unquestionably  deserves this 2nd place on the podium.
Golden sand, beautiful waves and a sea as far as the eye can see: breathtaking.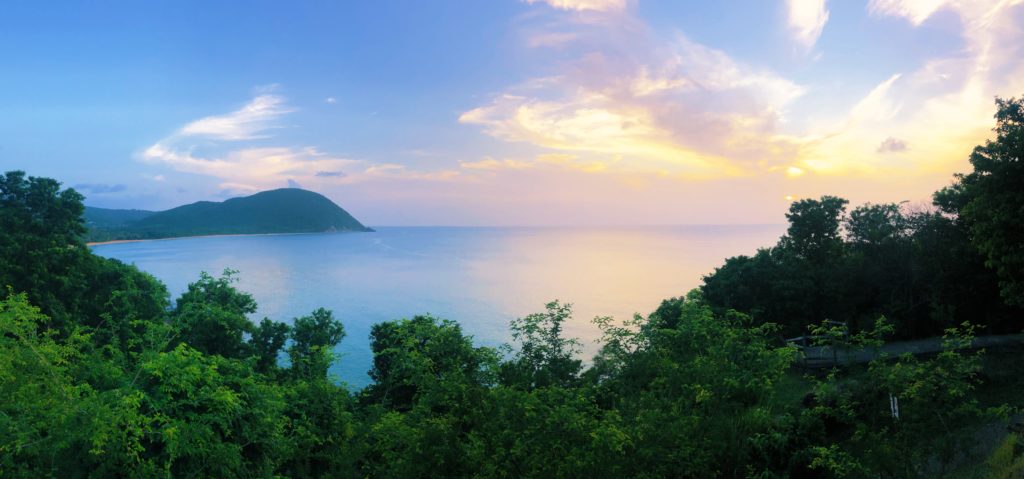 #3 Natural Jacuzzi in Bouillante​
This sea bath at the foot of the Soufrière, naturally heated by this volcano we like to call "the Old Lady", is a must. But the game changer is to go there at the end of the day, when the air is cold (well… you know cold is a relative concept in Guadeloupe) and to dive without the slightest hesitation into this sulphurous and deliciously warm water. And there, at the top of relaxation, you can enjoy your sunset like never before.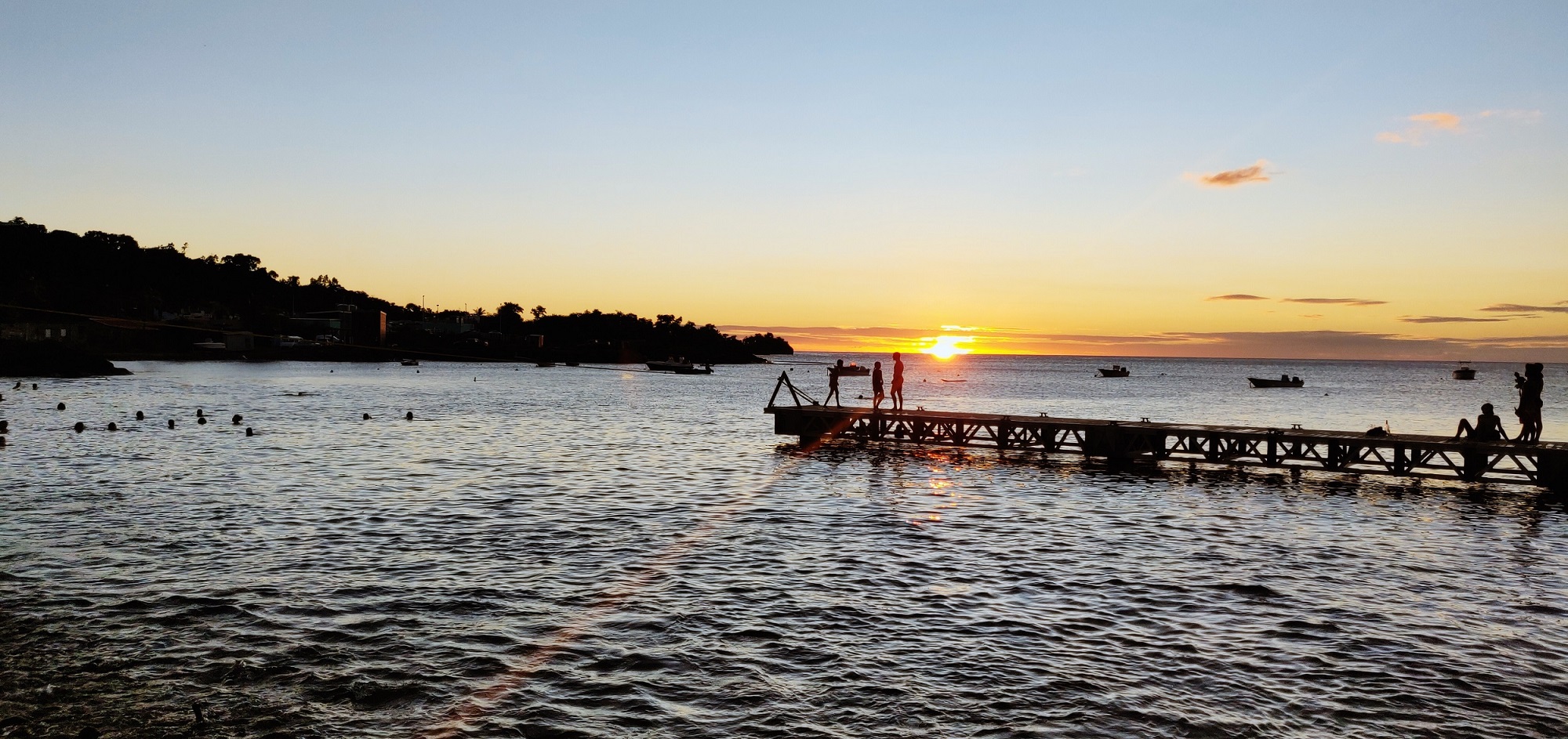 Well if you know someone from Les Saint, he will inevitably tell you this: it's one of the most beautiful bays in the world. Well, well… it's true that there is a "club of the most beautiful bays in the world" (WTF?), it's true that Les Saintes' Bay is in it, and it's true that it's REALLY beautiful . Sitting on the pontoon of Terre-de-Haut, or directly from the sea on a boat… no matter what we say, it's hot!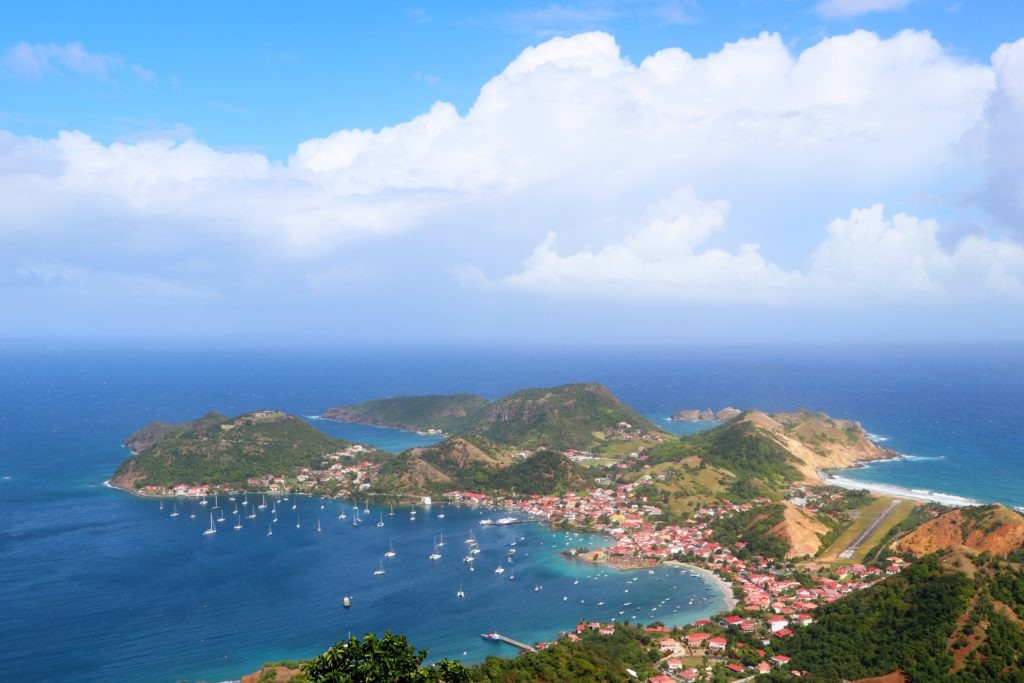 What spot is your hot spot to watch a sunset in Guadeloupe ?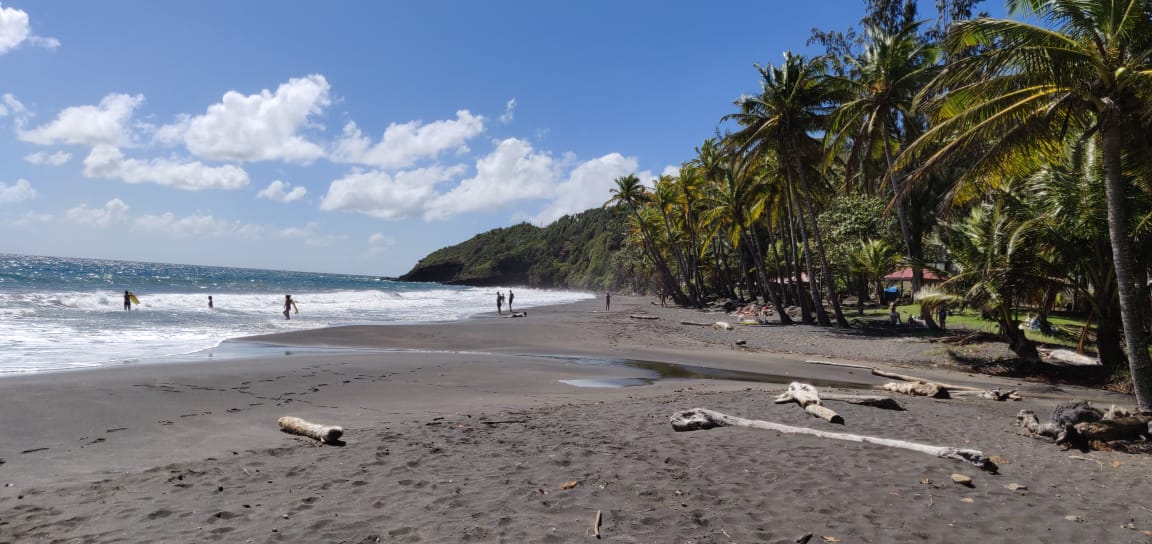 White sand beaches, turquoise water and coconut palms… OVERRATED. To be original in the insta-game, black sand is the new black. 3 essentials pieces of information before setting off on…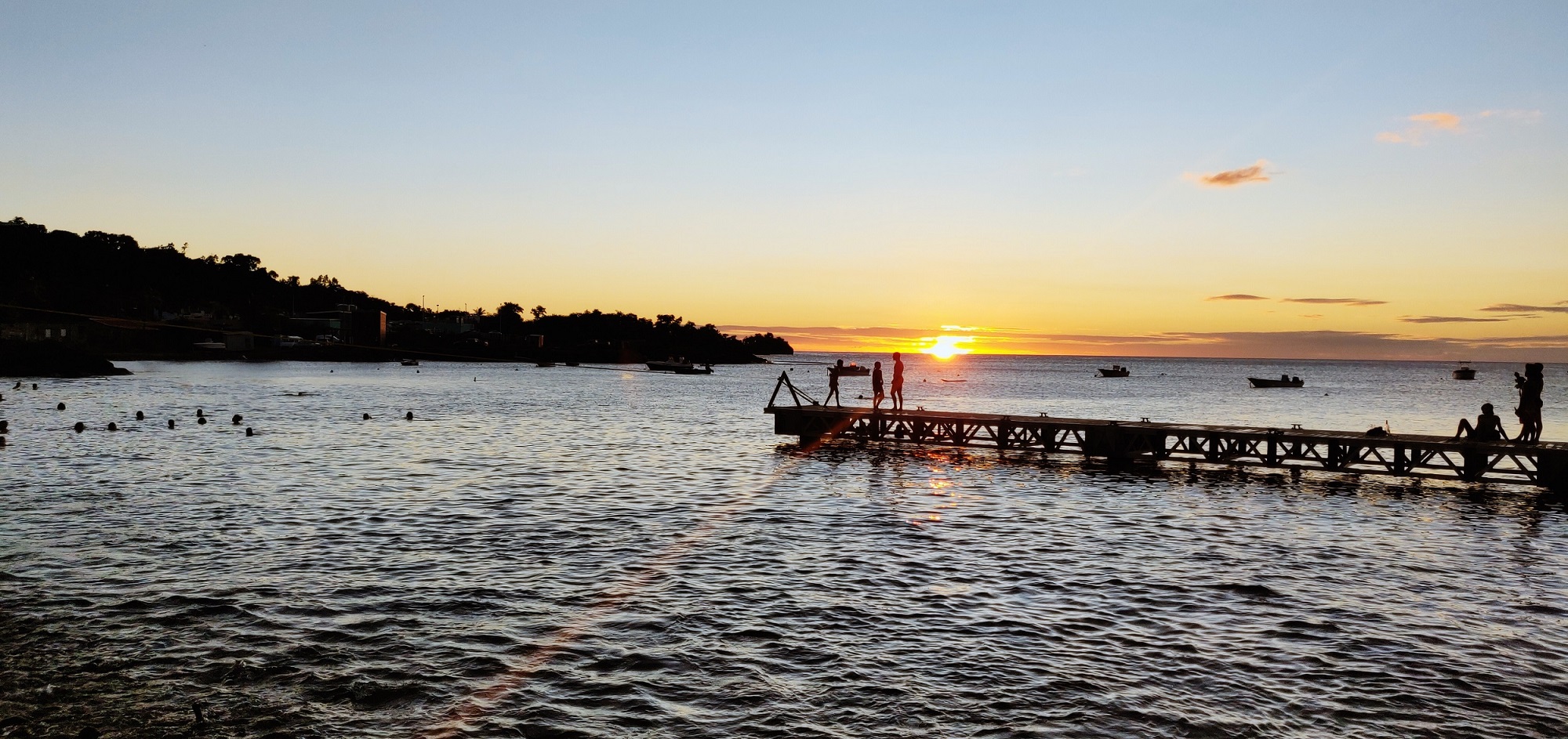 The sunset, the #GoldenHour, and everything… Cheezy, you say? Sure, but is there such a thing as "too much cheese" ?Where can you see the most beautiful sunsets in Guadeloupe?…